Dignitary and Executive Protection Specialist Course
March 23, 2020

-

March 29, 2020

$2250.00
Derecho Investigations & Security Consultants.
Derecho Investigations aka Dignitary Protection & Security Group, LLC formed in 2019 by former U.S. Military and Law Enforcement to meet the growing need for Professional Protective Operations Services Domestically and Abroad.
Event Navigation
The Dignitary and Executive Protection Specialist Course (ISA DPP 101)
is a fully accredited training program for law enforcement and private security endorsed by the International Foundation for Protection Officers. This program provides specialized training to students who will conduct or support dignitary/executive protective service operations as a single agent or as part of a larger protective detail for elected officials, political appointees, members of the court, corporate executive-level leaders and private individuals of wealth or other risk factors.
---
Stressing the basic methodology of "protection in-depth" and covering the latest practices of agencies such as the US Secret Service and the unique methods of the military and corporate executive protection teams, ISA course designers placed a strong emphasis on the threat assessment and mitigation process, the use of technology, resource management and the legal considerations involved with providing close protection services.
Students who attend this seven-day course will be faced with real-world scenarios based on events such as the June 26th, 2018 breach of security of Senator McConnell and Transportation Secretary Chao and the earlier shooting of House GOP Whip Steve Scalise of Louisiana.
All students at the completion of this training course will fully understand the basic philosophy, mission, and objectives for a protective service agent and the protective detail.
Graduates will be able to take part in, and complete, the required threat assessment and mission planning process.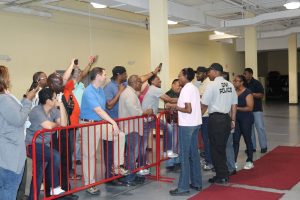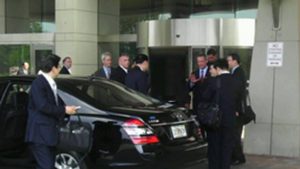 Graduates will understand the threats and risks to their Protectee and have demonstrated the proper procedures and skills needed to provide a safe and secure environment around the client in accordance with all applicable federal, state and local laws or regulations.
70+ hours, 30 learning objectives, live scenario-based capstone.

---
This course is a fully accredited training program for law enforcement by the following agencies:
Maryland Police & Corrections Training Commission
Virginia Department of Criminal Justice
South Carolina Criminal Justice Academy
Georgia POST
And accepted as part of an officer's permanent record by the North Carolina Department of Public Safety

---
Approved for private or corporate security and private investigators by the following agencies:
Endorsed by the International Foundation for Protection Officers
Approved for the Virginia Department of Criminal Justice Personal Protective Specialist Program 32 E & 32 I
Approved by the North Carolina Private Protective Services Board for 12 CEUs
Approved by the South Carolina Law Enforcement Division

---
Attendance:
Although this program is open enrollment restrictions do apply and seating is limited, Law Enforcement has first priority for seats. Please review the syllabus on the requirements to attend https://www.eptraining.us/courses-master-list/dignitary-and-executive-protection-specialist-course/ and contact us with any questions at 315-486-7854, Mom-Fri 9 am -7 pm, Sat 10 am-3 pm
Registration must be made by March 15th, 2020 to be eligible for all special tuition rates.
---
Tuition:
Seven-day program special veteran and law enforcement tuition rate $990.00
Scholarships are available, for more information visit https://www.eptraining.us/tuition-plan/ call or email for details 315-486-7854 mparker@eptraining.us
Group rate savings:
Group of 4: $990.00 per student a $1260.00 savings
Group of 3: $1250.00 per student a $1000.00 savings
A team of 2: $1500.00 per student a $750.00 savings
IFPO members $1250.00 with proof of membership
ASIS members from a registered chapter with ISA $1250.00
All others cost: $2250.00